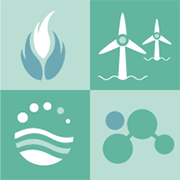 Posk-K project: Priority Issue 06 - Accelerated Development of Innovative Clean Energy Systems

JST CREST "Development of a Numerical Library based on Heirarchical Domain Decomposition for Post Petascale Simulation"
License Agreement:
The programs of ADVENTURE system are released as open source software.
You can download programs only if you accept following agreement.

ADVENTURE System 

- Core Modules
(ADVENTURE_TriPatch ; ADVENTURE_TetMesh ; ADVENTURE_BCtool ;
ADVENTURE_Metis ; ADVENTURE_Solid ; ADVENTURE_Visual ;
ADVENTURE_IO)

- Supplementary Modules
(ADVENTURE_CAD ; ADVENTURE_Forge ; ADVENTURE_Impact ;
ADVENTURE_Thermal ; ADVENTURE_Fluid ; ADVENTURE_Magnetic ;
ADVENTURE_Opt ; ADVENTURE_Shape ; ADVENTURE_Material ;
ADVENTURE_Auto ; ADVENTURE_iAgent ; ADVENTURE_FEMAPtool ;
ADVENTURE_on_Windows ; ADVENTURE_Magnetic_on_Windows ;
1CD-ADVENTURE ; Base Source Package ; ADVENTURE_POSTtool ;
ADVENTURE_Mates ; ADVENTURE_sFlow ; ADVENTURE_DecisionMaker )

Copyright (C) 2000-2004 Shinobu Yoshimura,
              The University of Tokyo,
              the Japan Society for the Promotion of Science (JSPS)
Copyright (C) 2005-2018 ADVENTURE Project,
All Rights Reserved

Work by the JSPS-RFTF ADVENTURE Project (JSPS-RFTF97P01104)
Headed by Shinobu Yoshimura in University of Tokyo, Japan
Work supported by the Japan Society for the Promotion of Science (JSPS).

Permission is hereby granted, free of charge, to any person obtaining
a copy of this software, associated documentation and/or image files
("Software"), to use, modify and/or merge the Software.
The Software is strictly prohibited to use for any utilization of designing
producing and controlling any devices or equipments which might cause
significant danger to human lives, bodies and properties. The Software is
also prohibited to use for developing weapons and by any other military
purposes.
When redistributing any part of the Software in any manner, a request for
permission must be sent to adv-info@save.sys.t.u-tokyo.ac.jp.

The Software is provided "as is", without warranty of any kind.  In no event
shall the Author, the ADVENTURE project, University of Tokyo, JSPS
be liable for any claim, damages or other liability, whether arising from
or in connection with the Software.

The fact of utilization of the Software must be explicitly
mentioned in the documentation to be provided and within the comments of
the user code for the use of any part of the Software provided.

NOTICE:
METIS and ParMETIS (Copyright 1997, Regents of the University of Minnesota)
included in ADVENTURE_Metis are gragh partitioning software developed at then
University of Minnesota.