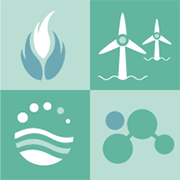 Posk-K project: Priority Issue 06 - Accelerated Development of Innovative Clean Energy Systems

JST CREST "Development of a Numerical Library based on Heirarchical Domain Decomposition for Post Petascale Simulation"
Project:
"ADVENTURE" is an abbreviation for
ADVanced ENgineering analysis Tool for Ultra large REal world.
Official project name is a
Development of Computational Mechanics System for Large Scale Analysis and Design
("Research for the Future" Program of the JSPS, No. JSPS-RFTF97P01104).
What is the ADVENTURE Project ?
One of the most critical issues in the 21st century is the improvement of our understanding of global scale phenomena. This understanding is critically needed for deciding the appropriate responses to global environmental problems, for reducing the risk of damage due to natural disasters or large manmade accidents, and for the production of novel artifacts for welfare of humankind. In order to develop this understanding of large-scale phenomena, one should be able to simulate and predict the behavior of natural things or artifacts accurately.
To provide a practical and effective solution to these issues, we have developed an advanced general-purpose computational mechanics system for large-scale analysis and design named "ADVENTURE" during Aug. 1997 - March 2002 as one of five projects in the "Computational Science & Engineering" field selected by the "Research for the Future (RFTF)" program sponsored by the Japan Society for the Promotion of Science (JSPS). Some key technologies employed in the system include the following : (a) module-based architecture, (b) standardized I/O format and libraries, (c) efficient modeling, calculation, and visualization of 3-D models for 10 to 100 million DOF meshes using various parallel and distributed computer environments. The ? version of the seven core modules of the system were released on 1st Dec. 2000, and then the 1st version of the core modules and the ? version of other eleven modules were released in 1st March 2002 on the project's website free of charge. Due to its excellent performance in solving ultra-large scale mechanics problems together with its open source strategy, the ADVENTURE system is now being used by a variety of industrial and academic groups. Around 1,300 users from various industries, universities, and research centers have registered with us. To date, over 8,000 modules have been downloaded free of charge. A private company developed and released a commercial version of the software called ADVENTUREcluster, which has been installed in various companies, universities and national laboratories.
Since 1st April 2002, we have reformed the ADVENTURE project into the Open Source Software Development Project and have continuously maintained and improved the system while applying it to practical engineering problems. The ADVENTURE system has been employed in several national projects in the field of Computational Science and Engineering such as ITBL (Information Technology Based Laboratory), Earth Simulator, and Frontier Simulation Software for Industrial Science. We have also been conducting collaborative research with various CAE software venders and universities.