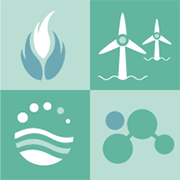 Posk-K project: Priority Issue 06 - Accelerated Development of Innovative Clean Energy Systems

JST CREST "Development of a Numerical Library based on Heirarchical Domain Decomposition for Post Petascale Simulation"
Download:
ADVENTURE_Mates
Download ADVENTURE_Mates





User registration

If you do not have your account, click the following link and sign up.



Prohibited Usage

The ADVENTURE system is strictly prohibited to use by the following purposes.

Any utilization of designing, producing and controlling any devices or equipments which might cause significant danger to human lives, bodies and properties.
Any utilization of developing weapons and by any other military purposes.
[ Functions ]
City-scale traffic simulator using multi-agent system.

[ Development and operating environment ]
OS : Unix, Linux
Compiler: C, C++
Communication Library: None


[ History ]
beta 0.3 --- 28/Nov/2014

Download (ADVENTURE_Mates)